Expanding a business across the border
By F. Georges Sayegh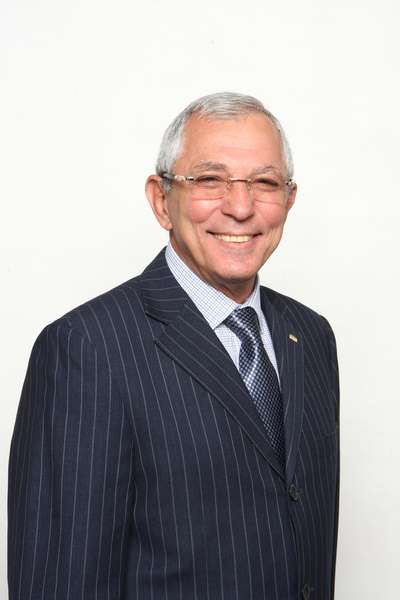 Expanding one's business across the border is an exhilarating prospect for many — and a pressing, sometimes stressful, reality for others.
New markets. Fresh revenue streams. High returns on reinvestment. Revitalized product development. "Going global" is a strategic maneuver opening the next chapter for many organizations seizing an opportunity to expand their global footprint.
However, internationally expanding businesses should remember growth is a marathon, not a sprint.
Clearly, growth-minded companies will eventually aim beyond their current boundaries. In today's globalized commercial world, international expansion is more the norm than the exception.
1. Planning and Preparing
Before even starting, a company needs to make sure that expanding its business is what it wants to do, asking itself if the company is ready to undertake expansion.
Planning & Preparing
Marketing research
Export strategy
The company has to take a deeper look to make sure it has a definitive strategy ready to expand its business across the border. Only when a strategy has been established are the elements hereunder to be covered:
Marketing & promotion
Long term commitment to the market
Negotiating & quoting
Export orders
Producing the goods
Outbound logistics
Payment
2. Marketing research
Before the company commits itself to the complexities and costs inherent in expanding its business across the border, it is absolutely essential to undertake some degree of research.
a) Identify the Market Opportunities
The company has to evaluate the foreign market opportunities for its products or services. This may include:
Size of the export market in the target area
Market share the company could capture
Economic conditions in the local area
Suitability of the service/product for the target market and the likelihood of its acceptance
Distribution channels available
b) Service/Product Potential
The need for the company's products or services abroad should first be analyzed. Those with high demand in international markets will be more successful and offer a higher potential for export. It is important to know how suitable the company's product or service will be for the target market and what its acceptability rate will be. Some elements to be covered during such analysis include:
Does the product or service require after-sales service?
Does the product or service have a unique feature that would make it successful abroad?
Does the product or service need to be modified?
Is the current capacity of production sufficient to support foreign sales, or would the company need to expand its workforce in order to export?
Does the company have sufficient staff to provide the training, documentation and support needed to operate in foreign markets, or does it need to expand?
Are the company's board of directors, CEO and management committed to international expansion?
Does the company have the resources to undertake the market assessment and development work required for expansion, including travel and visits to target markets?
Does the company have competent export and international trade staff, or should it hire additional staff or outside consultants?
Has it identified potential export markets and undertaken market assessments?
Has it undertaken an assessment of the investment required to expand into target markets and provided returns on that investment? Does the investment correspond to increased profits?
Does the company have sufficient capital, cash flow, or access to financing over a long period of time (3-5 years) to support the additional costs of exporting or expanding abroad?
Has it undertaken research to ensure that it can market, sell or distribute the products or offer the service without infringing the intellectual property rights of others?
Has it identified the intellectual property assets to be exposed in the target markets (trademarks, brand names, logos, domain names, copyrights, designs, patents, confidential information, and trade secrets) and verified that the trademarks, brand names, or logos do not have negative connotations in a foreign market?
Has it registered or otherwise protected intellectual property in the proposed markets?
c) Tips to consider in International Expansion
Judicial System
Promoting Foreign investment
Establishing a Legal Presence
Issuance and Regulation of Securities
Competition Protection Law
Corporate Compliance
Taxation
Customs, Trade and World Trade Organization
Currency
Employment
Property Rights
Privatization
Language Policy
Contract Law
Intellectual Property
Insolvency
Natural Resources
Banking
Insurance
Telecommunications, Information Technologies and Mass Media
Environment, Clean Technology and Climate Change
E-Commerce
Personal Data
Consumer Protection
d) Perform SWOT Analysis
A SWOT analysis will help the company identify the internal and external factors that will positively or negatively affect the company's ability to expand. It will provide information about competitors, the market, the internal business environment (strengths and weaknesses) and the external business environment (opportunities and threats).
An internal business audit
A competitive analysis
A market analysis
A brand positioning
A localized infrastructure plan
A top-down budget
A timeline of commitment dates
Whether it is increasing the number of employees, diversifying products or services, exporting goods, or creating a branch, division or franchise, the company must cover many of the issues above that will allow it to develop its strategies.
Unfortunately, such information is often not obtained until after a decision or deal 'in principle' has been reached or worse, after the final agreement has been executed.
3. The expansion strategy
Once the company has reviewed the elements above and is ready to move on to the next step, it will then be able to develop its expansion plan taking into consideration various options available for expanding its business across the border including:
a) Hiring an agent
b) Appointing a distributor
c) Setting up a branch
d) Setting up a subsidiary
e) Entering into a joint venture agreement or a partnership with local company
f) Merging or acquiring another company
g) Granting a licence
h) Granting a master franchise
i) Granting an area development
j) Granting a direct franchise, concession, dealership
k) Granting a banner
l) Creating a cooperative
The vehicle ultimately chosen to expand the company's operations will be influenced by a number of factors, including:
The company's financial resources and personnel levels
The refinements required to adapt the system to suit the overseas market
The Economic and financial incentives offered to foreign investors
The Taxation issues
The Local regulatory or legal system
The Company's overall aims, goals and expectations for the local market
Conclusion
Expanding internationally is a big challenge, but if the company is willing to invest the time and effort, there are plenty of resources to make it happen.
It's important to understand that the U.S. isn't a single, homogenous market. Instead, it's a patchwork of local markets with different regulations, logistics, laws, business cultures and consumer tastes. To ensure success, the company expansion must be planned carefully. Only then can the following steps be taken into consideration:
Marketing & promotion
Long-term commitment
Negotiating & quoting
The export order
Production of goods
Outbound logistics
Payment