CluVille
Opportunity details
Type
Franchise

Cash Required

The cash required is the amount of cash you have available or that you can access without referring to a traditional loan (family loans, stock, retirement plans, etc).

€

Total Investment

The total investment is the total expected spending amount to start their business. This includes the franchise fee and other spending fees such as real estate, staffing, and supplies.

From $150.000 - $350.000
Native Country
Croatia

Available Locations

The available locations for franchising are the territories or regions the franchisor is looking to develop.

Croatia and Montenegro
| | |
| --- | --- |
| Total Units (Worldwide) | 3 |
| Year Founded | 2017 |
CluVille
Cluville is an escape room designed specifically for kids 6 -14 years old.
Cluville is designed as an adventure game in which a team of players navigates through a series of challenges and interactive puzzles in order to find the clues, solve the riddles and escape the room. Cluville is also an interactive birthday party venue which provides creative entertainment primarily for children but also for families and friends.
Cluville is a unique project in both Croatia and Europe.
It's a place full of entertainment, interactive games for all generations, riddles, adventures and of course, education. Imagine combining all these elements into an amazing experience for kids and families, which is exactly what we offer.
Rooms are visually, sensorially and mentally captivating. The space is colourful and filled with brain teasers, puzzles and riddles. Escape Room helps kids develop a number of skills, teaching them to think, connect the dots, handle new and unknown situations and apply logic and teamwork in dealing with new tasks.
The game itself is ideal for children aged 7 and older, but parents can help younger children solve the puzzles and participate in the game as well.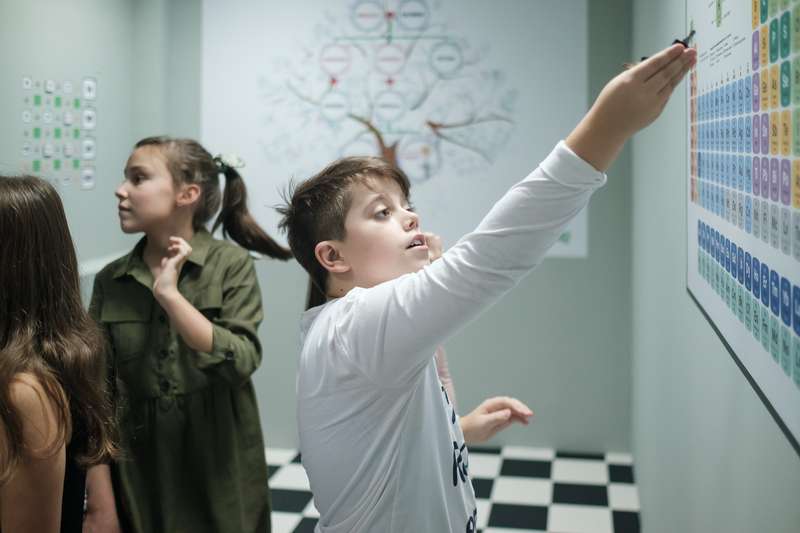 Cluville is kids' favourite destination as we cater to 5 different needs – entertainment, fun, gaming, adventure and leisure.
For kids kids this a fun experience, full of exploring, solving mysteries, and having fun with their friends. For parents it's an opportunity to give their kids a learning experience through play and a chance for imaginative and creative adventures.
The first Kids Escape Room in Croatia opened in Zagreb in 2017, and our first franchise opened in Montenegro in 2019. Since the opening, more then 175.000 children have experienced Cluville Escape Rooms!
Cluville concept is first of all educational and offers fun brainteasers and tasks related to school curriculum. Most of these skills are proven to be crucial for future STEM experts, engineers, creatives and many other future careers.
Why Cluville?

More then 175.000 kids and parents experienced Cluville, so far. Cluville is ideal for birthday party celebrations, families, friends, school groups and tourist visits which are 5 different revenue streams.
Cluville is an edutainment concept with a fast investment return, within the first two years you can expect a full return on your investment.
What we offer:
Rights to the CluVille brand & identity;

4 -8 escape room concepts;

Facility design;

Fit-out (performed locally, under supervision of the franchisee);

Pre-opening detailed project timeline with a project team support;

Working capital;

Marketing and PR support (digital marketing, social media strategy,




offline marketing);

On site staff training, operational manual and staff guidelines with




our continuous support;

Local website page;

On-going post-opening support in marketing and sales.
Most of all, we offer 7 years of experience in edutainment concepts. Our games are developed by education professionals who aim to create programs which will teach kids how to work in a team to solve mysteries and experience true magical stories in different settings.
Our team offers 360 ° approach to advise you on design, sales, marketing, and operational management strategies. We use digital marketing in our approach, and help with developing successful marketing plans with each franchisee
What does it take for you to own a successful Cluville concept?
Investing in 

a high-quality location with a sufficient number of square meters to sustain our rooms;

Ability to 

to manage a small team in a small business environment;

Enthusiasm 

and desire to work in a fun and children-friendly environment;

Spirit of entrepreneurship;

Being passionate about children's play.