What is the impact of supply chains, personnel, and economics on franchise networks?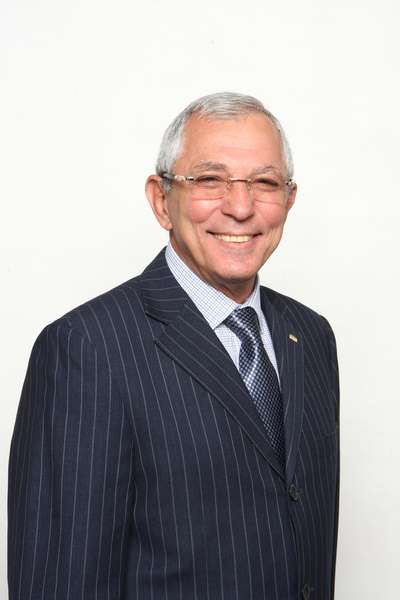 F. Georges Sayegh, S.A.D., Fellow CMC, is an expert-consultant in franchising and technology transfer., and resides in Canada. He is also the author of 18 books on franchises and related businesses. To reach him: gsayegh@gsayegh.com; Tel.: (514) 216-8458.
Prior to the Covid-19 pandemic, many companies took supply chain and personnel management for granted. Today, manufacturers, importers, distributors and franchisors are faced with both supply chain management and workforce management issues. In addition, the rising rate of inflation has forced the Bank of Canada to raise its key interest rate. This rate now affects all businesses and franchises. This interest rate increase escaped the watchful eye of economists, regardless of their affiliation.
Supply chain professionals have been confronted with, and have had to deal with, unprecedented upheaval over the past few years. The influence of events ranging from pandemics to geopolitical dependencies overwhelmed by environmental, demographic, health and technological constraints have caused significant and permanent disruptions to supply chains around the world. To this, we may add:
silent wars that prolong questioning in the pandemic context and accelerate the tilting of the world from West to East, confirming the rupture between China and the United States and urging governments to prepare themselves with lucidity for the next geopolitical and economic challenges. Indeed, the different forms of warfare ranging from nuclear, diplomatic, financial, commercial, media to health... all these non-warlike actions could be the new dominant factors of future wars.
natural disasters and underinvestment in fossil fuel production in anticipation of going green have direct impacts on agricultural crops;
a container ship stuck in the Suez Canal for a week, blocking the passage of 10% of world trade;
at the heart of the inflationary surge in recent months, supply chain difficulties are easing, but it will take time to recover unless new problems arise;
long-term manufacturing, importation, distribution and other supply relationships are being delayed, thus affecting businesses and the franchise world.
These events and many others have contributed to increasing costs at every stage of increasingly long and globalized production chains, causing lost opportunities and hurting the bottom line. In addition to all this, tense relationships persist between suppliers, importers, distributors, franchisors and franchisees.
Many questions remain unanswered. First of all, we have just ended the first quarter of 2023 and the situation has barely improved. Will it take another chaotic year for supply chains to get back to normal? How do companies adapt not only to survive, but thrive under such changing conditions?
Various research reports published by both the Canadian and American central banks, the World Trade Organization (WTO), the World Bank (WB), the International Monetary Fund (IMF), the World Economic Forum, and the National Federation of Independent Business (NFIB), to name a few, reveal the following:
"Supply chain barriers are more important trade impediments than import tariffs," says Bernard Hoekman, Director of the World Bank's International Trade Department, who also chairs the Forum's Global Agenda Council on Logistics & Supply Chains." Reducing these barriers will result in lower costs for businesses and create more jobs and economic opportunities."
Among the sector cases in the report, we find a few examples, including:
Improving licensing and coordination between different regulatory agencies thereby decreasing delays in product shipments that increase a company's costs by up to 30%, knowing that each day of delay costs $ 60,000 US;

Reducing barriers in supply chains could boost GDP and global trade far more than reducing all import tariffs;

Reducing regulatory compliance for SMEs selling over the Internet could increase cross-border sales by 60-80%;

Governments should take a holistic approach by considering the entire supply chain and focus on all measures affecting the performance of the chain to improve national competitiveness;

Addressing certain requirements that disproportionately affect small businesses (SMEs) could result in an increase in volume;
As for the NFIB report, it reveals that:
"Small business recovery continues to be held back by rampant inflation, ongoing supply chain disruptions and staffing shortages," said Holly Wade, executive director of NFIB's research center." Most small business owners have raised prices to adjust to the many challenges they face."
The key findings are as follows:
Pricing
About three-quarters (73%) of small business owners have increased their average selling prices due to supply chain disruptions and/or increased compensation due to staffing shortages;

Of those who increased their prices, 44% did so by 10% or more, and 30% did so by 5% to 9.9%.
Supply Chain Disruptions
More than half (51%) of small business owners said supply chain disruptions havehad a significant impact on their business. Thirty percent said the impact was moderate and 14% said the impact was small;

Eighty percent of small business owners experiencing supply chain disruptions report that they are losing sales opportunities to some degree as a result of the disruption.
Staff shortages
Twenty-four percent of owners are currently experiencing a significant staffing shortage and 18 percent are experiencing a moderate staffing shortage;

Of those owners currently experiencing a staffing shortage, 23% are experiencing a significant loss of sales opportunities and 22% are experiencing a moderate loss of sales opportunities due to staffing shortages.
Taking into account the published reports and excerpts described above, supply chains as well as employers will need to implement the following:
Strategy and analysis
Supply chain management is becoming increasingly complex. Most companies want to improve their operations, but to do so, they need a framework or mechanism to make informed decisions about how to proceed.
It is clear that supply chain management and inventory management have a positive impact on the financial performance of companies. Key factors recorded for this analysis are cash management, supply chain integration, supply chain engagement, supply chain communication, supply chain information, supplier partnerships, supplier relationships, capital cost, raw material cost, inventory turnover, storage and transportation cost, inventory lead time, labor cost, repair and maintenance cost, operational expenses, lead time, supply chain logistics cost, cost of ownership and holding, inventory turnover, cost of managing raw materials inventory, cash management, real earnings management, time factor, supply chain practices, competitive advantages, net business cycle, return on assets, return on equity, automation and modeling practices, human resource management, inventory management, etc. In addition, modeling practices, supply chain risk management, reconciliation and amortization strategies, and performance measurement practices are added to all the above. These are all elements that come into play in this context.
These factors are critical in determining the impact of supply chain management on companies' financial performance. It is clear that the financial performance of companies in terms of profitability, liquidity and growth is driven by all supply chain factors.
Supplier relationships will help break this analysis down to a level that describes best practices for lowest cost inventory, good quality, on-time delivery, effectiveness and efficiency. Therefore, all of these factors must be incorporated to allow for integration for sound management. Other factors to consider will be to analyze competitor strategies and evolution as a leader through a competitive advantage that will include matching and amortization strategies to outperform financial performance.
It is also evident that the majority of qualitative factors are associated with quantitative factors that influence the overall financial performance of companies. One interesting factor that still needs to be studied further is the role of automation and the technological implications of supply chain management on the financial performance of companies. Technology keeps things organized and plays a role in perfection and time savings. Time is money, and therefore, it will help reduce costs and increase profitability and reach.
Integrating Digital Planning
By integrating artificial intelligence, machine learning, and cloud platforms, as well as cognitive automation and planning, better planning and decision-making will be possible at strategic, operational, and tactical levels and will allow companies to respond more quickly to rapid market changes.
In addition, the staggering amounts of information moving from sensors to the cloud to enterprise systems and back again will prevent organizations from security breaches when not managed properly. Connecting supply chain ecosystems with secure access points and permissions allows shipments to be tracked from start to finish, while avoiding security breaches.
Digital Management Systems Optimization
Implementing and integrating digital management systems will not only provide cost savings, but will ensure innovation, leading procurement practices, and certainty of supply. In addition, the right suppliers will be selected, those who will ensure proper management as the business evolves.
Digitize supply chains
Digitizing supply chains improves collaboration with key stakeholders in the digital ecosystem and increases visibility into the end-to-end supply chain.
Recommendations at the product supply level should:
1. Maintain frequent communication
Franchisors will need to maintain open, frequent and proactive communication with both their suppliers and franchisees by providing updates on changes in goods and services related to supply chain issues.

Franchisors must also maintain open communication with their customers to keep them informed of any changes to products and services normally offered, the expected duration of such changes, and alternative products or services now available.
2) Track brand standards
Despite the challenges of sourcing, franchisors will need to further analyze the chain's issues with standards and their implications on the network.
3)Identify new suppliers
It goes without saying that franchisors should consider identifying suppliers to maintain continuity of supply. Approved supplier and supply provisions in franchise agreements should be carefully reviewed and franchisors should consider whether their current approved suppliers will be able to meet the demand of their network.
4) Plan for new product offerings 
Many franchisors should take advantage of the supply shortage to introduce a new product line. 
Recommendations regarding staffing shortages
1. Create a culture where employees want to work
Many franchise networks offer incentives that include:
Offering signing bonuses and educational assistance programs;

Implementing top-down programs that emphasize the culture of the organization. The focus is not only on attracting staff, but also on retaining them once they walk through the door;

Designing programs to ensure the workplace culture is one that satisfies employees, keeps them engaged and aligned with the company's mission;

Creating a culture of values (written and posted) by "walking the talk." Leaders practice positive culture by making decisions based on the organization's core values. They expect company employees, franchisees and franchisee employees to do the same;

Introducing timeshare programs offering employees the chance to share their time for personal needs (education and other) while working with the company.
2. Be supportive
Leaders and managers need to emphasize passion and teamwork as top priorities. Whether it is cleaning and sanitation measures, customer behavior towards staff, or proper training, most importantly, employees must feel supported and appreciated.
3.Prioritize safety
Clearly communicate the measures of expectations for maintaining a safe and secure environment.
4. Address issues of concern to employees
Social justice must be a top corporate priority. Managers must recognize that social issues, diversity and inclusion are important to employees. An environment must be created in which employees, co-workers, and franchisees are seen and heard. This is about showing empathy. 
5. Demonstrate Recognition
Franchisees should be encouraged to thank their employees for the work they do, either:
through formal recognition programs set up at the corporate level;

or by developing their own reward and recognition programs.
Making team members feel valued, even if it's just a public thank you for a job well done, goes a long way toward building commitment and loyalty. 
6. Understand the gaps
Franchisors must provide proper training to enable franchisees to engage their staff in a healthy and profitable way. In addition, this program must allow franchisees to evaluate employee engagement and monitor the performance of managers and staff across their locations.
As for franchisees, they must make an effort to recruit and retain employees in an effective manner. That said, it is important to document and measure employee engagement through surveys, polls or other means and identify improvement programs.
In conclusion, creating a positive culture is critical to the reputation of the franchisor's brand as a whole. By properly training franchisees, they will ensure a more engaged and loyal staff.