Pop's Caffe & Food
Opportunity details
Type
Franchise

Cash Required

The cash required is the amount of cash you have available or that you can access without referring to a traditional loan (family loans, stock, retirement plans, etc).

20000 €

Total Investment

The total investment is the total expected spending amount to start their business. This includes the franchise fee and other spending fees such as real estate, staffing, and supplies.

90 000 € - 120 000 €
Native Country
Bosnia and Herzegovina

Available Locations

The available locations for franchising are the territories or regions the franchisor is looking to develop.

All of Eastern Europe
| | |
| --- | --- |
| Total Units (Worldwide) | 6 |
| Year Founded | 2018 |
Pop's Caffe & Food
Pop's Caffe & Food represents something completely new conceptually on the BIH market.
In a short time, we stood out from the standard offer of comfort restaurants and fast food establishments, where we prepared over 30 types of dishes for our visitors and managed to satisfy everyone's taste.
In their rich offer, as a special offer, they would single out a large selection of burgers, tortillas, salads and pancakes, prepared with a lot of love and skill. For burger lovers, we have prepared a large selection of 'Premium burgers' made from the highest quality beef, as well as a Combo menu, where all visitors will surely find their favorite combination of dishes.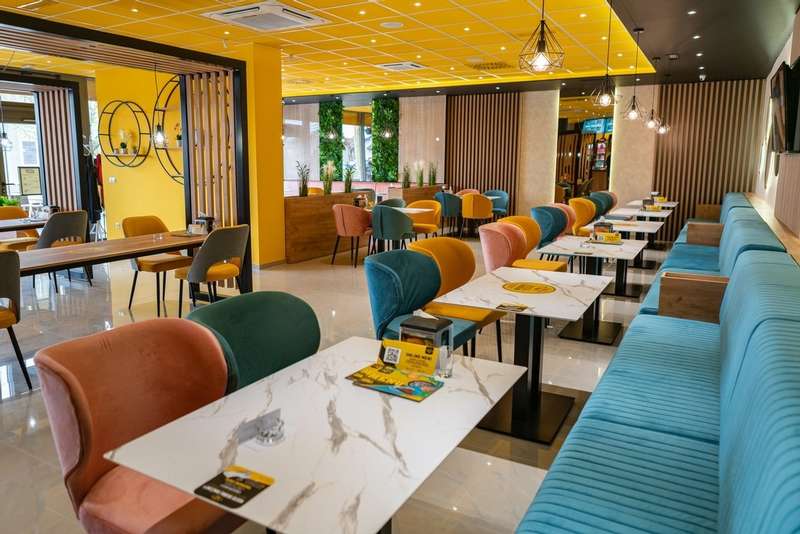 Considering that we are a big family, we pay a lot of attention to our youngest guests, and we have provided a Kids menu for them. If the salad program is your first choice, you will certainly not resist the superbly prepared fresh salads of our chefs.
POP'S service is fast and high-quality, with a built-in serving style - depending on the size of the facility, it is a self-service system, supported by an attractive IT solution.
SUPPORT FOR OUR FRANCHISEES: 
Finding the location and building analysis of the building

Signing the franchise agreement - together

3D restaurant project

Brand standards
A business standards operating manual that includes standards, processes, recipes and marketing guidelines
Trademark registration
Equipment purchase
Policy on the use of foodstuffs and food safety
Logistics - organization and contracting with suppliers, that is, distributors - Franchisor
Menu development and design
Continuous improvements of the system
Marketing support
Web application