Fast Review
Opportunity details
Type
Franchise

Cash Required

The cash required is the amount of cash you have available or that you can access without referring to a traditional loan (family loans, stock, retirement plans, etc).

25000 €

Total Investment

The total investment is the total expected spending amount to start their business. This includes the franchise fee and other spending fees such as real estate, staffing, and supplies.

starting from 25.000 €
Native Country
Croatia

Available Locations

The available locations for franchising are the territories or regions the franchisor is looking to develop.

All of Eastern Europe
| | |
| --- | --- |
| Total Units (Worldwide) | 11 |
| Year Founded | 2021 |
Fast Review
BECOME YOUR OWN BOSS & ENJOY A FLEXIBLE WORKING LIFESTYLE.
WHO WE ARE & WHAT WE DO?
Fast Review is fast-growing multinational software solution start-up that was founded in 2021 with the purpose to make more positive word of mouth available online.
Fast Review provides the right solution for all businesses who want to protect and build online reputation and do a successful business promotion with high ROI. You get our entire operating system, your own CRM, Training, Sales and Marketing support. You will also become a part of dynamic, fun and fast growing concept.
Does Fast Review Provide Training for Franchisees? Yes, we provide initial training for our franchisees. In addition, we continue to provide ongoing training for the franchisees and their team.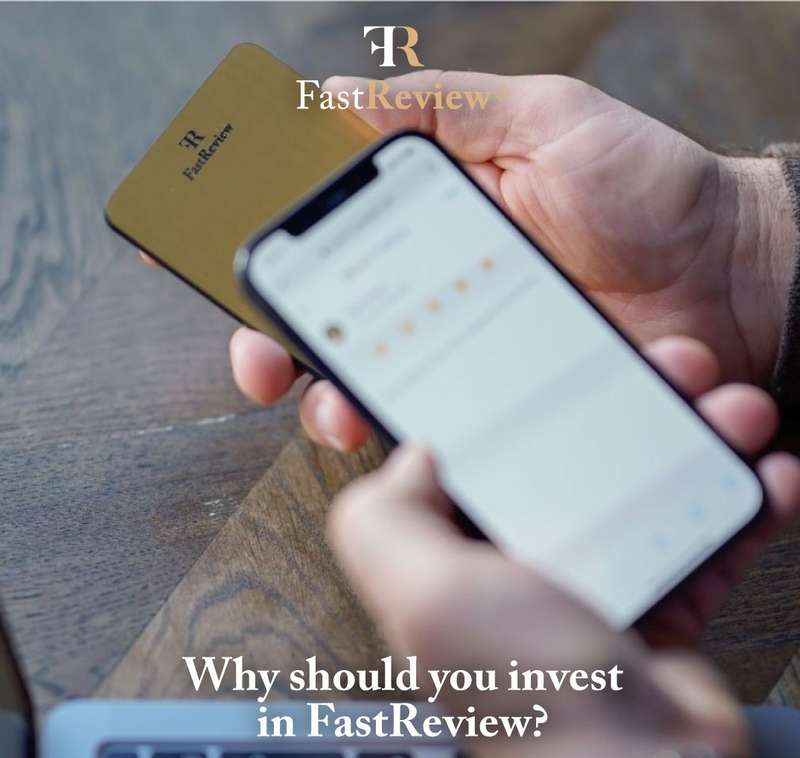 VISION
To be the worldwide leading software in turning customer satisfaction into positive electronic word of mouth (eWOM)
MISSION
We provide our clients with solution that enables them to easy (NFC card), smart (in the right time at the right moment) and fast (up to 30 sec.) turn customer satisfaction into positive electronic word of mouth (eWOM). Our goal is to promote them and help them earn more while maintaining excellent and credible reputation online.
HOW MUCH DOES A FAST REVIEW FRANCHISE COST?
A Fast Review Franchise can be fully operational for as little as 25.000 EUR.
Franchisees don't have to invest large sums of money in expensive facilities to support their business.
Fast Review Franchisees should have ROI in less than 100 days
DO YOU FIT OUR REQUIREMENTS?
We're looking for franchising partners who have a similar mindset and who share the same values as we do. As we grow rapidly, we're searching for compatible franchisees to join us.
Our goal is to build long-term relationships by combining our expertise and the strenght of our Brand with the entrepreneurial spirit of franchisees that shares our value, mission and vision
The ideal FAST REVIEW Franchisee is an energetic entrepreneur, problem solver with a positive attitude, charismatic with a passion to bring a new concept to the existing market in order to drive and build a successful brand.
We're looking for a franchisee that has:
Strong identification with our concept and purpose;
Proven entrepreneutrial and/or business development experience;
Willingness and ability to work both as an independent business owner and as part of a larger system;
A well-established network of local partners, authorities, and opinion leaders;
Motivation and dedication to build a successful, profitable operation in your market.