Diveinto Chocolate Museum
Opportunity details
Type
Franchise

Cash Required

The cash required is the amount of cash you have available or that you can access without referring to a traditional loan (family loans, stock, retirement plans, etc).

€

Total Investment

The total investment is the total expected spending amount to start their business. This includes the franchise fee and other spending fees such as real estate, staffing, and supplies.

Starting from 300,000 €
Native Country
Croatia

Available Locations

The available locations for franchising are the territories or regions the franchisor is looking to develop.

All of Europe
| | |
| --- | --- |
| Total Units (Worldwide) | 1 |
| Year Founded | 2019 |
Diveinto Chocolate Museum
The DCM was first established in 2019 in Zagreb, Croatia. Following an original approach, it presents the history of chocolate as a complete experience engaging all visitors' senses.
The basic concept is to immerse the visitors into a seamless tour through the history of chocolate involving the use of all their senses, in an entertaining and visually appealing way. It is a mix of education and entertainment, catering to a broad target group.
The key is a holistic approach with great attention to detail. All content, artefacts and attractions are presented as a story which is intuitive and easy to follow.
The experience is all-embracing: if the visitor is in the Mesoamerican module which deals with Indian tribes from 2.000 BC, then the scenery is that of a rain forest, the soundscape are sounds of the jungle, the interactive element is a Mayan stone-mill called metate and the type of chocolate the visitor tastes is a roasted cacao bean. The storyline follows chocolate through millennia and continents, from the plain cacao bean to the luscious praline.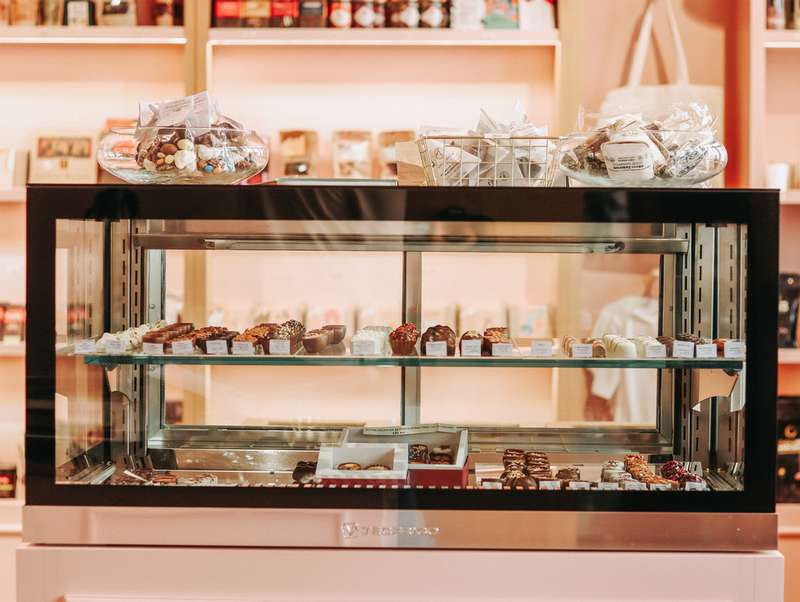 All interior design is proprietary and unique to the DCM. All texts and legends are original writing, all artefacts are specific to the location. A special element is the admission ticket, a sample box with nine types of carefully selected high class Belgian chocolate, to be tasted at particular places in the DCML.
The DCM is appealing to young and old, from those who wish to discover interesting facts about history, view valuable historic artefacts, experience art, to those who aim at having a relaxing time tasting chocolate and taking selfies in an appealing environment. It is an example of successfully implemented edutainment.
It is no mere theme park (the DCM employs full time professional curators) and no all-you-can-eat buffet. It is a cultural institution which offers a lot of added value to its visitors.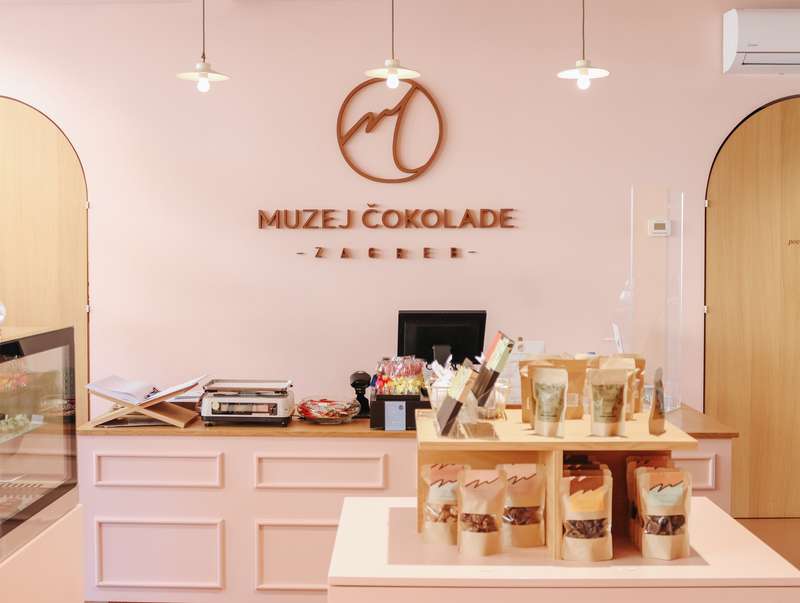 The DCM concept brings many benefits to the operator, the Franchisee.
It is a respectable institution which attracts pleasant and typically affluent visitors seeking for an upscale experience. As a work environment it is appealing to employees, making the recruitment process easier.
The target group for visitors is broad, from families to adults, from local residents to international tourists, from school trips over individual visits to team buildings.
There are several revenue streams – admission tickets, services (like guided tours, workshops and team buildings), retail (the Chocolate Boutique) and venue-rental for events, photo and recording sessions. It is a tried and robust concept, which worked even through the pandemic. And it is highly lucrative with a clearly forecastable return on investment and fast and effortless collection of receivables.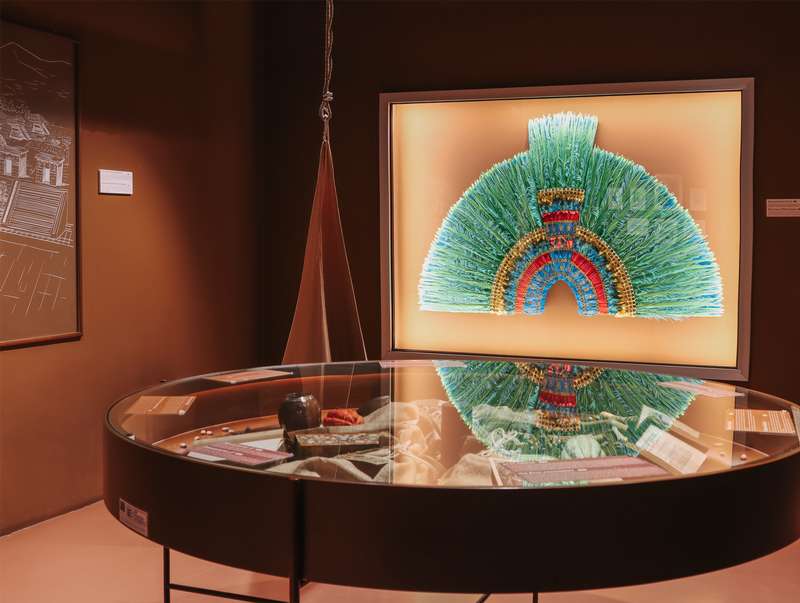 The DCM's mission is to enrich visitors and employees alike. Taking our visitors on a journey through the world of chocolate, we emerge them in its cultural, historical, and social aspects, creating an experience for all senses leaving our stakeholders with a smile, having been entertained, culturally enriched, and educated.
Our goal is met when visitors become ambassadors, telling their peers about their positive experience in the Museum.
Our vision is to offer a formative experience to all our stakeholders, bringing museums, culture, and education to a new generation of visitors. We wish to show that culture and education can be entertaining, accessible, and desirable to all.
The next step in the evolution of the DCM is to make it internationally available through franchises, while at the same time further developing and testing additional new content, concepts, and products in the flagship location in Zagreb.
Our Business Proposal to Franchisees
The Diveinto Chocolate Museum is now looking to expand its existing operation through new strategic partnerships with local Franchisees. We are looking for territorial leaders with a strong demonstrable track record of success who recognise an exceptional business opportunity and who have the depth of talent required to drive dynamic business growth through directly franchising our brand in their local markets.
We will provide all knowledge and experience necessary to open, customize and operate a local Diveinto Chocolate Museum, enabling a serious and focused partner to take full advantage of our proven business model, brand and proprietary content, services, and products.
The DCM was developed as a family business, and we take it very personal. We are very engaged in the well-being of all DCM stake holders – the visitors, our employees and of course our Franchisee. We are looking for the same type of commitment and business ethics from our Franchisees.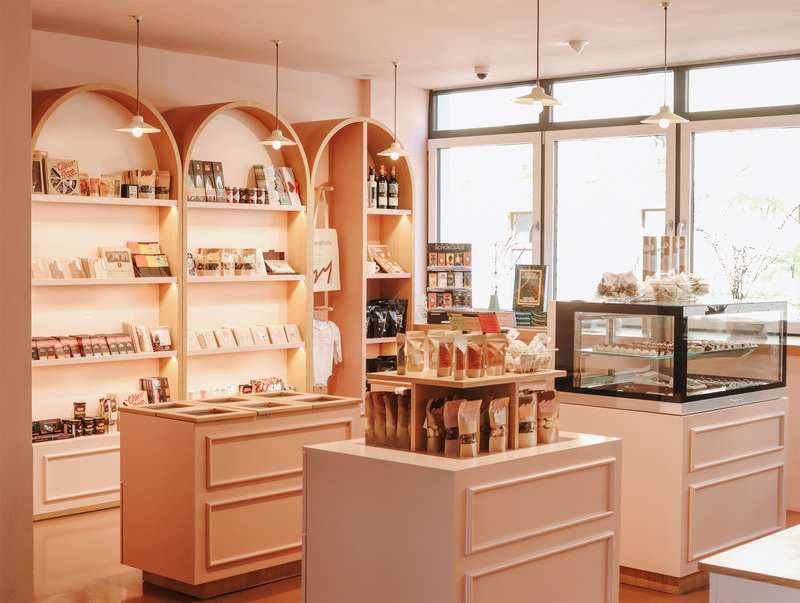 What this Means to You
By becoming a DCM Franchisee, you will be the operator of a one-of-a-kind institution in your city. You will run the probably sweetest Museum in town sporting a lucrative business model and a positive working environment with satisfied customers and pleased employees.
By becoming a DCM Franchisee, you will receive:
A proven business system including site development, marketing, hands on monitoring and mentoring, training, merchandise and all aid tools and operational systems.
Access to protected industrial and intellectual property rights.
Full knowledge and support of the Franchisor team from our HQ, set-up, merchandise portfolio, pricing strategy and marketing materials. From business launch to management and development of your DCM Location and/or Territory.
The knowledge that you can successfully replicate the concept.
The benefit of utilising fully developed sets of policies and procedures thereby reducing the risk of failure.
The assurance that you have a serious, knowledgeable, and dedicated Franchisor to offer full training and support in all preparatory and operational aspects of the business.
A system that has generated continuous positive results and unique return-on-investment, despite the ongoing pandemic.
Continuous Research & Development to explore new business propositions in this sector.
What We Look for in a Franchisee
We are looking for partners with a win-win world view. Who are business oriented but understand that culture, education, entertainment, a supportive work environment and a positive bottom line are not mutually exclusive. Who are looking for a lucrative investment in an assertive industry which offers added value to all stakeholders. And who recognise that no success comes without hard work.
Our Franchisee should appreciate the DCM concept and business model, and ultimately identify with it.
The individual qualities we look for:
Solid understanding of business operations, finances, and experience in the management of a business venture with focus on the delineated territory.
Knowledge and awareness of the local tourism and relevant indigenous visitors market in the delineated territory.
Access to adequate financial resources to set-up and operate the DCM Franchise in the delineated territory.
Understanding of relevant banking, taxation, and legal matters.
Business ethics in line with DCM's core values (please consult our Mission and Vision Statement).
The ideal franchisee will be:
An enterprising business or individual. If the former this must be led by individuals who are looking for new commercial challenges or someone with a track record of running successful businesses, ideally within the franchising sector.
Someone who identifies with the DCM core values and understands the value of such an operation beyond the financial benefits.
 Our Joint Success
We at DCM understand that the local knowledge and engagement of our Franchisees makes the difference. While we have a proven concept which delivers great results in our own market, the contribution of our Franchisees in their specific territories is invaluable. To form a winning partnership, we are counting on the synergic effects this cooperation will create.
Our expertise and experience are at your disposal. Our award-winning concept will be implemented at your location, step-by-step, using our joint strengths and abilities.
Our Support to Our Franchisees
As your committed partner, it will be our task to issue the support that will enable you and your DCML to excel in your local territory.
From day one, we will support you with:
A proven and tested concept.
Fully protected intellectual property.
A site development package and ongoing support.
Access to our suppliers for all relevant equipment, fixtures and fittings and merchandise necessary to start the business.
A complete collection of hand selected and curated historic artefacts unique to each DCML (meaning you will have the set-up of a museum without having to employ a curator).
Continuous development of the collection with ongoing upgrades and rotation between other DCML's.
Advice on appropriate support systems.
Advice on pricing strategy.
A fully developed set of policies and procedures honed over several years thereby reducing the risk of failure.
A Franchise development agreement.
Marketing support through our social media and web presence.
Continuous system and market development.
From choosing the right venue for your DCML to elaborate architectural guidelines, blueprints of the interior design, all the way to checklists on how to open and close each day, scripts for guided tours and the right choice of merchandise for your Chocolate Boutique – every detail is defined and will be made available to you in writing.