Helen Doron
Opportunity details
Type
Franchise

Cash Required

The cash required is the amount of cash you have available or that you can access without referring to a traditional loan (family loans, stock, retirement plans, etc).

€

Total Investment

The total investment is the total expected spending amount to start their business. This includes the franchise fee and other spending fees such as real estate, staffing, and supplies.

20. 000€
Native Country
Israel

Available Locations

The available locations for franchising are the territories or regions the franchisor is looking to develop.

All of Eastern Europe
| | |
| --- | --- |
| Total Units (Worldwide) | 1,100 |
| Year Founded | 1985 |
Helen Doron
The Helen Doron method is a unique method of acquiring English like one's mother tongue.
The method is based on natural language acquisition in such a way that the child is surrounded by the language and is encouraged to use the language through play and fun activities.
In 36 locations across Croatia, every day highly educated teachers prepare classes for their students. They teach English naturally and joyfully to students 3 months to 19 years old.
The Helen Doron method is based on the creation of a positive and fun environment in which children simply, quickly and easily acquire the English language according to the same principles by which they acquired their mother tongue - without putting an emphasis on grammatical rules.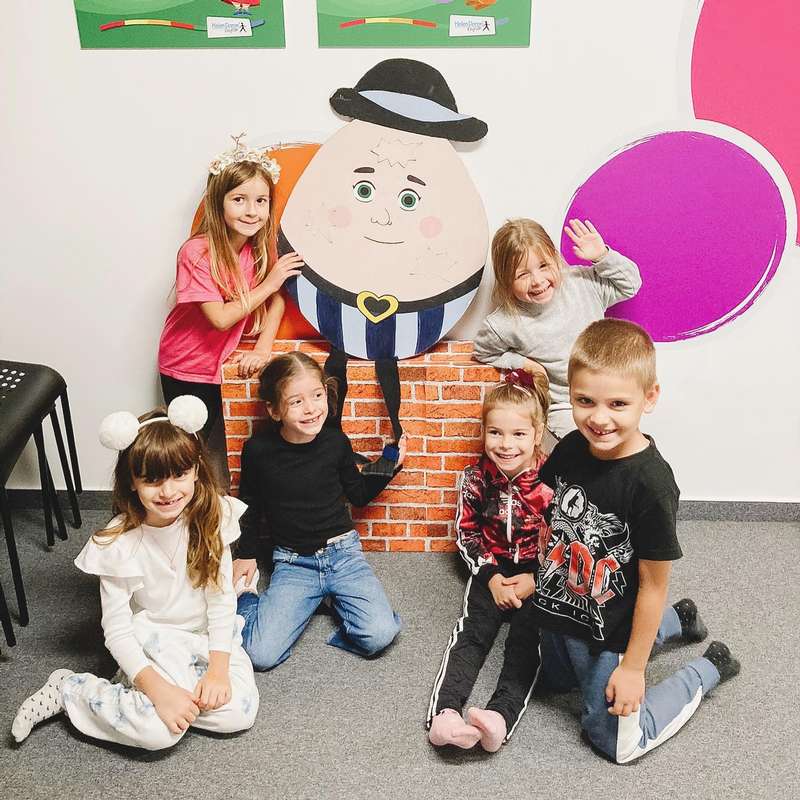 Our teachers are highly qualified and trained to teach the English language using the Helen Doron method. All Helen Doron English classes are taught in small groups of 4-8 students and the teaching is exclusively done in English, without translating, in order to encourage the children to actively use the English language. Along with books and audio materials, students get access to Kangi Club - an interactive educational portal.
At Helen Doron, the school year lasts for 10 months, while the classes are held once a week and, depending on the age, last from 45 minutes (preschool age) to 120 minutes (teenagers).
Each school is decorated with love and with the well-being of children in mind. Our classrooms are cheerful and colourful, full of didactic and stimulating toys that arouse children's curiosity.
The teacher and students sit on cushions on the floor and are ready to explore the world of the English language - through dancing, singing, playing and, of course, speaking English.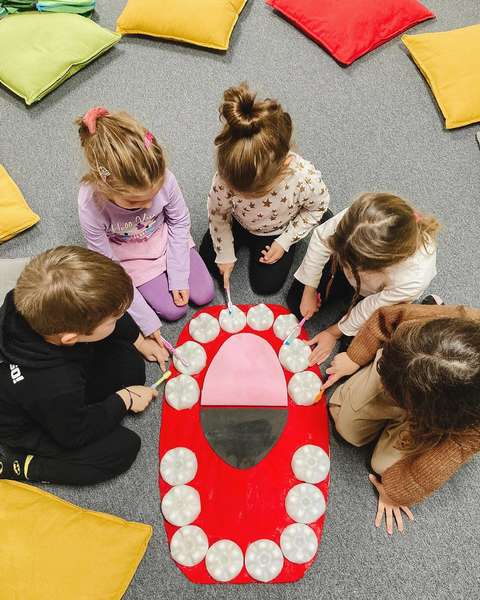 At Helen Doron, your child will learn much more than English. They will open their mind to the world. Love for the environment, care for animals, appreciation, kindness, and acceptance of all people are just a few of the values taught. Your child will feel empowered to make a difference.
Our teachers and the entire team do their best to provide children with a place where they feel safe. In addition to regular classes, we often organize free workshops, outdoor activities, trips, we monitor the development of each child and organize educational workshops for our parents.