Mail Boxes Etc.
Opportunity details
Type
Franchise

Cash Required

The cash required is the amount of cash you have available or that you can access without referring to a traditional loan (family loans, stock, retirement plans, etc).

100000 €

Total Investment

The total investment is the total expected spending amount to start their business. This includes the franchise fee and other spending fees such as real estate, staffing, and supplies.

From 100 000 $
Native Country
San Diego, USA

Available Locations

The available locations for franchising are the territories or regions the franchisor is looking to develop.

Slovakia and Czech Republic
| | |
| --- | --- |
| Total Units (Worldwide) | 1,700 |
| Year Founded | 1980 |
Mail Boxes Etc.
Mail Boxes Etc. is a third party provider of outsourcing solutions like shipping, fulfillment, print and marketing solutions to to individuals and enterprises to help them become more effective in running their businesses and activities. There are more than 1,700 MBE Centers in more than 45 countries worldwide.
We help people and companies improve their productivity by outsourcing to MBE Service Centers those processes which do not correspond to their core business activities.
The combination of multiple MBE services at one location together with a distinguished and unique level of customer service gives customers a unique, one-stop solution to bundle their personal or business needs with one reliable partner.
Purchase the exclusive right to develop MBE in one or more territories. As Master Licensee you adapt the MBE business concept to local conditions and support startup and growth of the network in the Eastern Europe.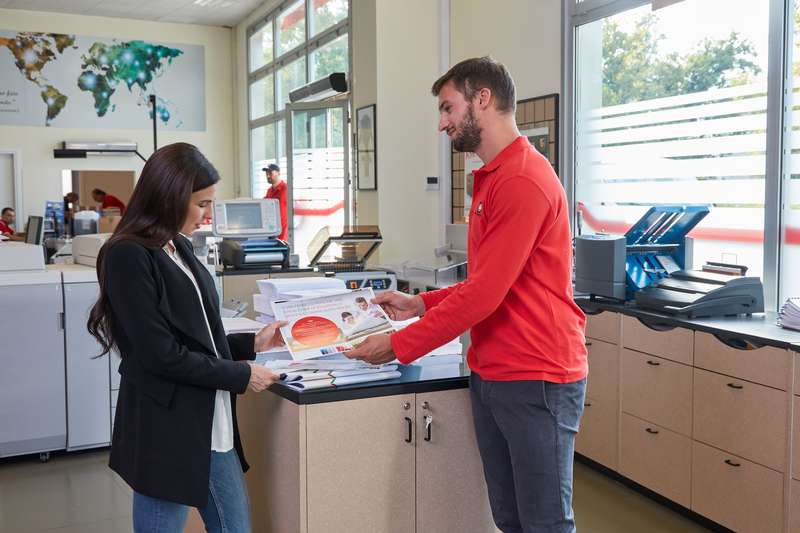 Why become a Master Licensee with MBE?
Proven business system
A multi-faceted revenue model
Experienced brand leadership
Global franchise network
Valuable know-how to help the developement of your business concept in the country
Dedicated ongoing support and training with a team committed to excellence
Will the MBE business concept work in the Eastern Europe?
There are more than 1,700 MBE Centers operating in over 45 countries outside North America. The MBE concept has proven adaptable and flexible, working effectively in a wide variety of cultural and economic settings: developing countries, advanced economies and even countries in a state of transition or crisis.
MBE adjusts well internationally because it provides an extensive range of basic services to convenience-oriented businesses and consumers.
What we offer to our franchisee?
Specialized training is provided at every level of the MBE business: master licensee, individual franchisee, store, multiple store franchisee, area franchisee and, of course, employees. MBE has years of valuable experience.
All our training programs are designed to provide comprehensive understanding of the MBE business and the benefits of this experience. MBE provides, after an initial training program, an on-going training and development process to help each and every franchisee to succeed.
Pooling knowledge and improving the skills of everyone in the network helps speed up the acquisition of know-how and revenues. Training for individual and area franchisees is provided by the master licensee, in the territory in question, in the appropriate local language.
New Master Licensees will be trained by MBE Worldwide S.p.a. in Italy (in English)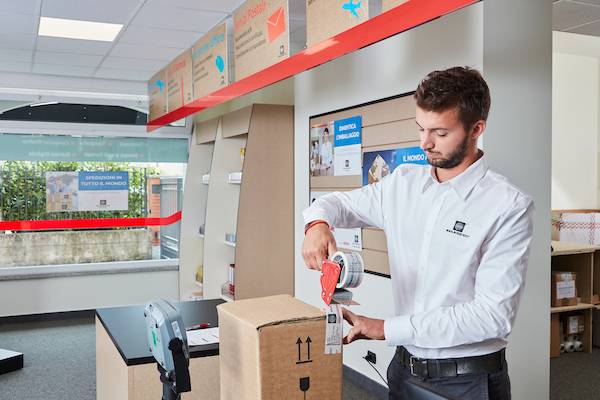 Expected investment:
The initial investment includes costs for purchasing master license rights, opening a pilot store, establishing and maintaining a master licensee management team and adapting MBE models and systems.
To begin the process of learning more about the actual investment required for the Eastern Europe, please fill the information form.
Mission & Responsabilities:
Adapt the Mail Boxes Etc. business concept to the local market
Recruit, train and manage qualified headquarter staff members
Open and manage a company-owned pilot center
Develop candidates leads and executing a disciplined franchise sales process
Sign individual franchise licenses to grow the network
Support new entrepreneurs' business training at each level
Implement training programs to ensure constant knowledge sharing within the network
Provide continuous support throughout the territory for all MBE franchise activities, locations, owners and service teams
Negotiate local framework agreements with partners for your centers
Model and maintain corporate standards rules with respect to all contractual aspects of the Mail Boxes Etc. franchise system.